SBT is Designed from
a student's Point of View!
SBT is a California charter high school and the best school of choice for students who want the clear upper hand when applying for a job or applying for admission to a university. SBT presents a standards-based curriculum that is focused, comprehensive and unique in three ways: high school - college - and business. The curriculum prepares students to take the SAT's, the Golden State exams, and become successful college freshmen.

Workforce Preparation
SBT recognizes that a real education is a partnership between schools and business. Schools should graduate seniors with identifiable and necessary skills essential to be productive members of the community. Businesses need graduating seniors to own certain skills to become productive members of their business.
Students Want to Learn,
Not Be Lectured!
To meet studentsí needs, SBT has adopted a project-based curriculum that integrates subjects, creates opportunities to apply skills, and allows for higher-order thinking and problem solving. With project-based learning, students are able to apply their skills and understanding of concepts over an extended period that involves them in a variety of relevant problem-solving situations.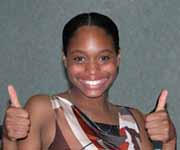 SBT's mission is to prepare youth for the challenges they will face in the future.
Program Focus
| | |
| --- | --- |
| | college preparation |
| | project-based learning |
| | civic responsibility |
| | world citizenship |
| | future-thinking |
| | appreciation for diversity |
| | and more . . . |
School of Business and Technology
320 N. Horne Street Oceanside, California, 92054
Phone (760) 231-1512