City Sites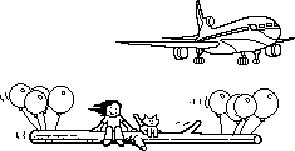 Project Summary
This project took place with students in the United States, Canada, West Germany, Holland, and Australia. The city sites project works well as an introductory welcome project for partner schools on a telecommunications network. Students enjoy selecting, researching, and sharing local attractions with other students as well as receiving information from distant sites.
Suggested Grade Level and Audience
4th -8th
Estimated Time Required
4-6 weeks
Students Learning Objectives
To add excitement to making and sending welcome or introductory packets to long distance learning partners.
To improve students' geographic knowledge
To provide cooperative research activities
To provide meaningful interaction among students from different geographic locations
Writing Prompt
Your assignment is to work in cooperative groups and write about interesting city sites that you will share with partner schools on a telecommunications network.
First, in your group, brainstorm local city sites that your partner schools will be interested in learning about and hopefully visiting one day.
Second, in groups, select one site per group to write about.
Third, visit the school library, public libraries, and if you can, the actual site to gather information. You may also want to investigate the city site on the Internet. The local chamber of commerce or tourist center may also have information on the city site.
Cut out pictures, take pictures or draw pictures of the site and develop a travel brochure about the site. Send the brochure to the partner schools.
When all the city site brochures are collected from the partner schools, a data base is created for each city.